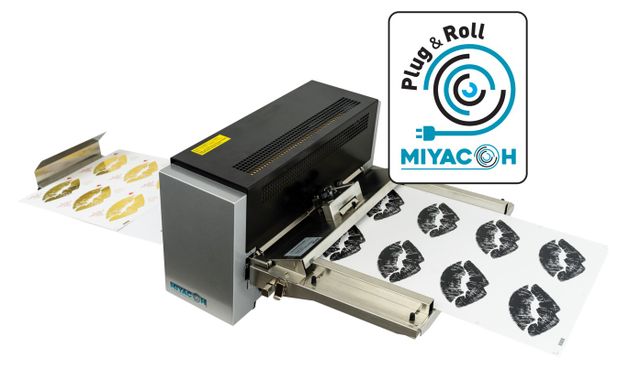 FoilCoater DC-2
Modular & upgradable
With a super fast warm-up time of 3 minutes, the FoilCoater DC-2 will be quickly ready for anyone in the workshop, to embellish any business cards, invitations or greeting cards with vibrant metallic foiling colours: Gold and Matte-Gold, Silver & Matte-Silver, Green, Blue, Sky-Blue, Red, Pink, Matte-Bronze.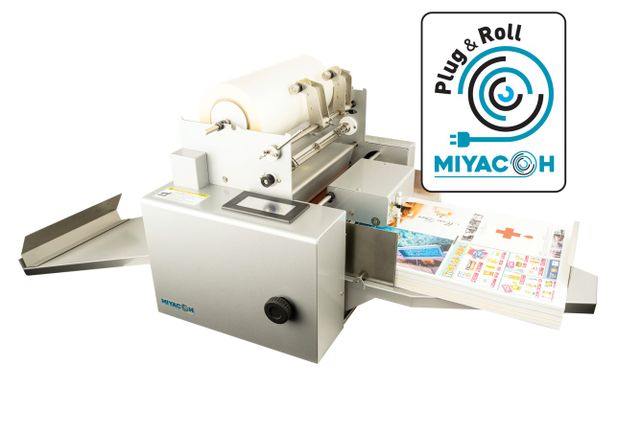 FoilCoater DC-30
All-in-one, air-suction feeder
The special heating system made of a specific rubber roller will ensure consistent high-quality with minimum adjustment. For print runs of one or hundreds, the FoilCoater DC-30 will transform common and neutral CMYK prints into fun, pleasant, beautiful, astonishing and luxurious communication tools!
Easy digital embellishment
Simple. For everyone. Overprint.
"Plug & Roll" technology
No need for skilled operators, no set-up time required.
Tool-free & fast roll change
The tool-free Easyroll change system, fastest in the market.
Compact, practical, efficient
Its narrow paper path will guarantee minimal roll waste.
Professional print enhancing
Visual. Metallic. Luxurious.
DC-30 : Air-suction feeder
80 mm paper capacity air-suction feeder: unique in its class.
DC-30 : Intuitive LED screen
Easy job selection & fast make-ready
DC-30 : 4-in-1 combination
Metallic Foiling / Spot & Full Gloss Dry Coating / Gloss & Matte Lamination
Interested in generating more cash from your existing press?
Contact us, so we can prove to you how to transform black toner into high-quality foil?